Alana "Honey Boo Boo" Thompson is officially a high school graduate!
Alana's mother "Mama June" Shannon shared photos and video clips from her daughter's commencement ceremony on social media Saturday. The reality TV star wrote in the caption that she was "so very proud" of her youngest daughter.
"well today alana closed one chapter of her life n I know we have been through ALOT and I know the road hasn't been a easy one for you for one but girl u done it," Shannon wrote in an Instagram post caption, alongside a video featuring footage from her daughter's big day.
She added, "we all know u was over getting up early n going to school and even what we have been through in the last few years u never quit or gave up and I'm so very proud of YOU for that."
Alana's accomplishment comes six years after the 17-year-old's "Here Comes Honey Boo Boo" reality show wrapped in 2017. Since then, the teen revealed in a 2021 Teen Vogue feature that she prefers to go by her birth name of Alana instead of the "Honey Boo Boo" nickname she first came to be known as on "Toddlers & Tiaras," and both she and her mother have worked on repairing their relationship amid her mother's substance abuse issues.
"When my mama got real bad with her [drug use], I didn't know where I was going to end up. I'm proud of myself for how far I've come," Alana told Teen Vogue at the time.
Alana's older sister Lauryn "Pumpkin" Efird also shared photos and video clips from Alana's graduation, alongside a heartfelt message on Instagram.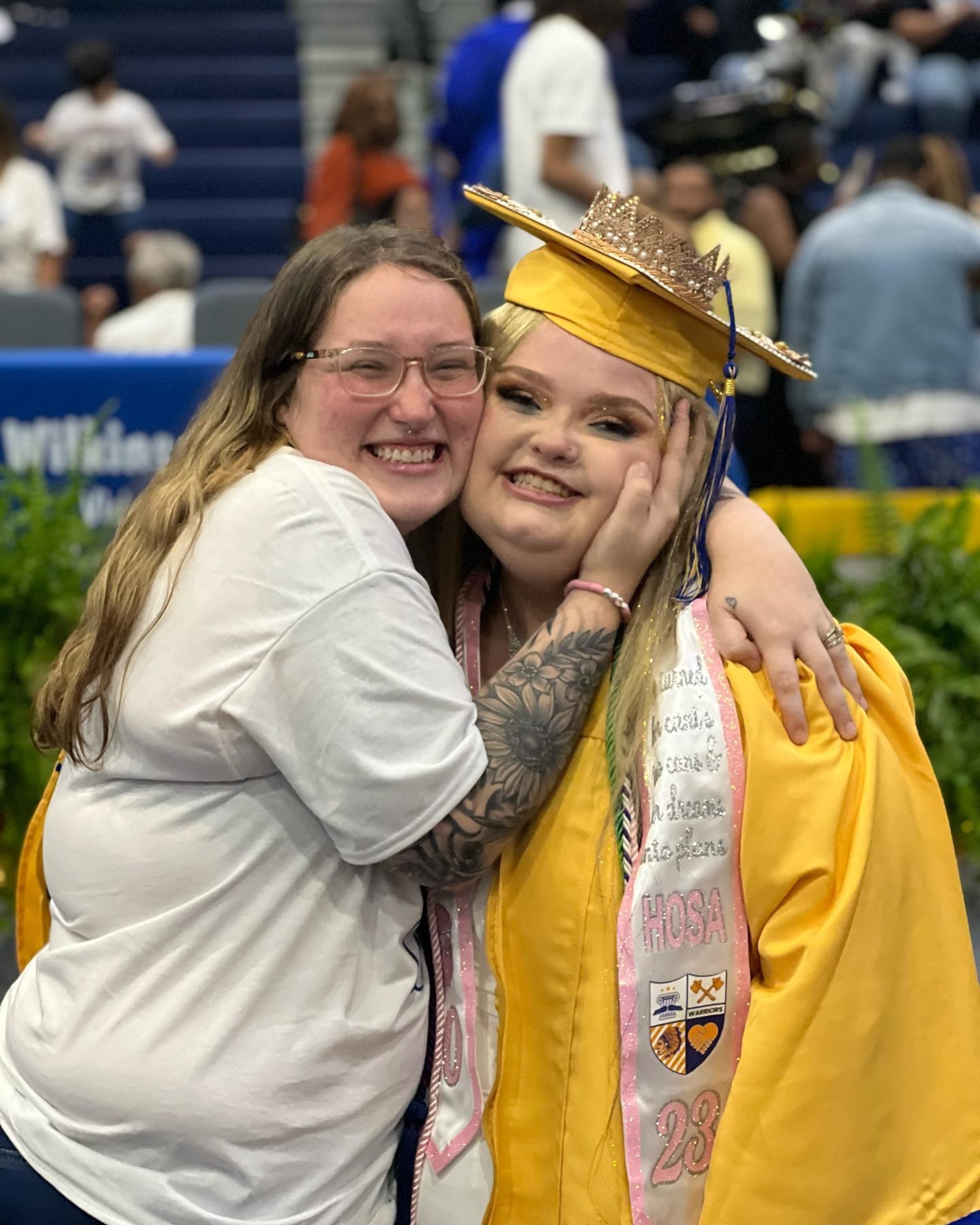 "To say im proud would be an understatement. To be there a witness this next chapter I'm amazed," Efird wrote in a Sunday post. "Amazed at how much you've grown, how beautiful your soul is, & most importantly how far youve come against all odds. To hear your name be called & to watch you walk im honored truly. I cant wait to see what this next chapter in your life holds. Please always know im your biggest fan & always & forever gonna be screaming the loudest for you. I love you lana."
According to Shannon, Alana is headed off to college next and fans can watch her final high school chapter on the upcoming season of Shannon's latest reality show, "Mama June: From Not to Hot."
"y'all will see all of that during this season that y'all are watching of our show now but today was all about Lana and just the family and VERY SMALL AMAZING GROUP that we have around us that has became family and that we know we can count on to be there to show up at any time again WTG Lana," Shannon wrote on Instagram. "I can't believe my baby is graduated and y'alls baby yall have watch grown up before y'alls eyes on tv is grown now graduated high school today."