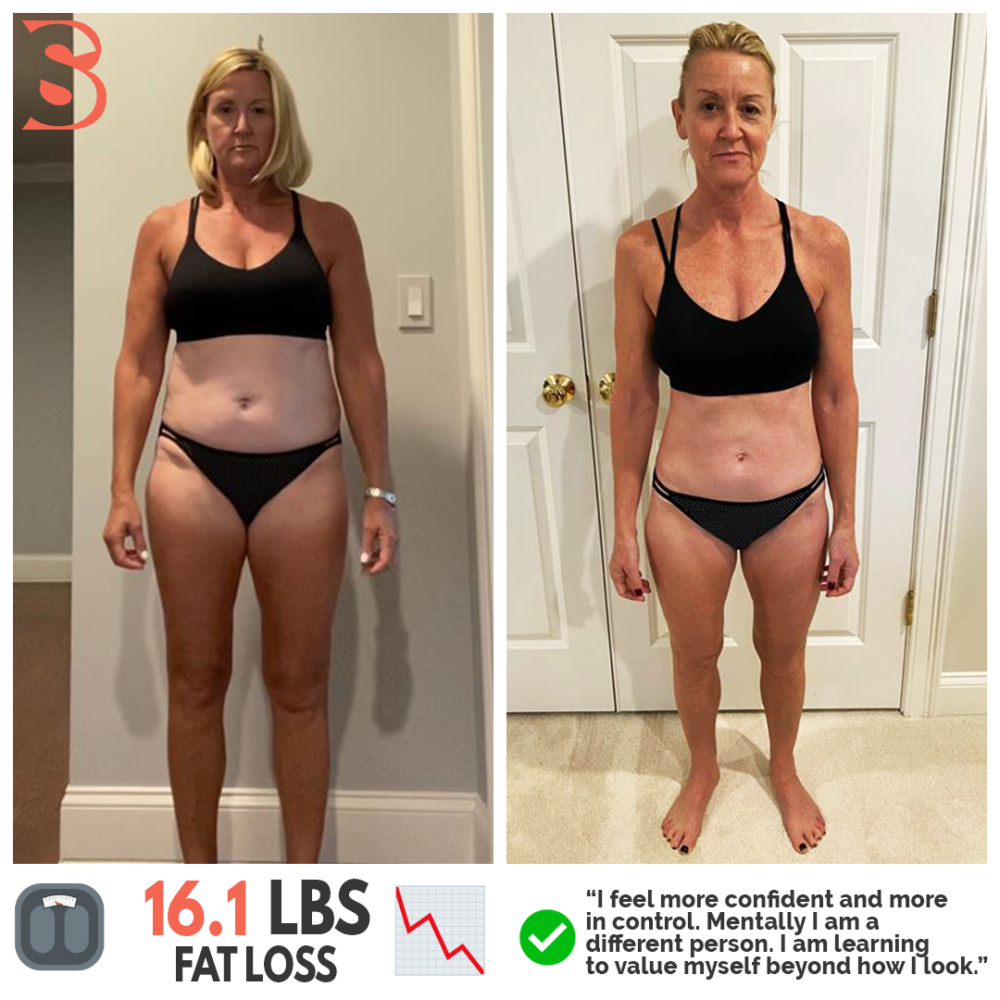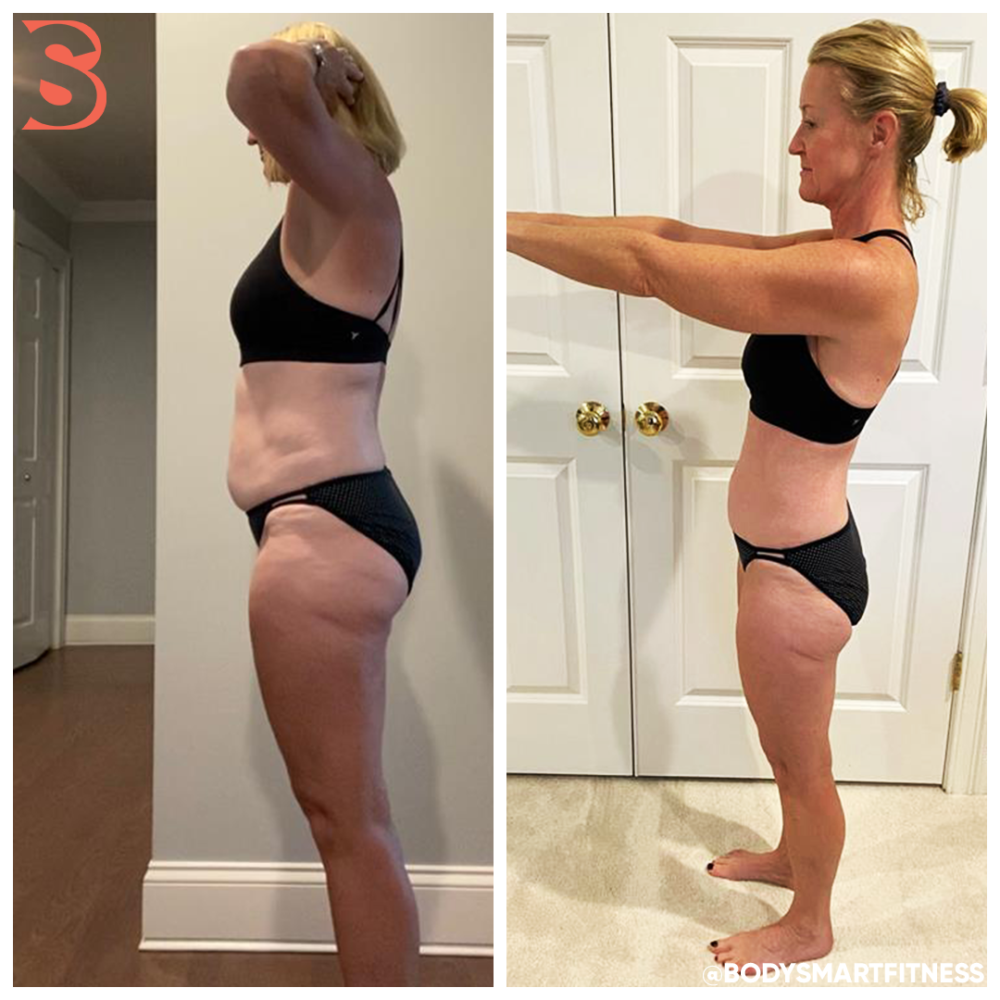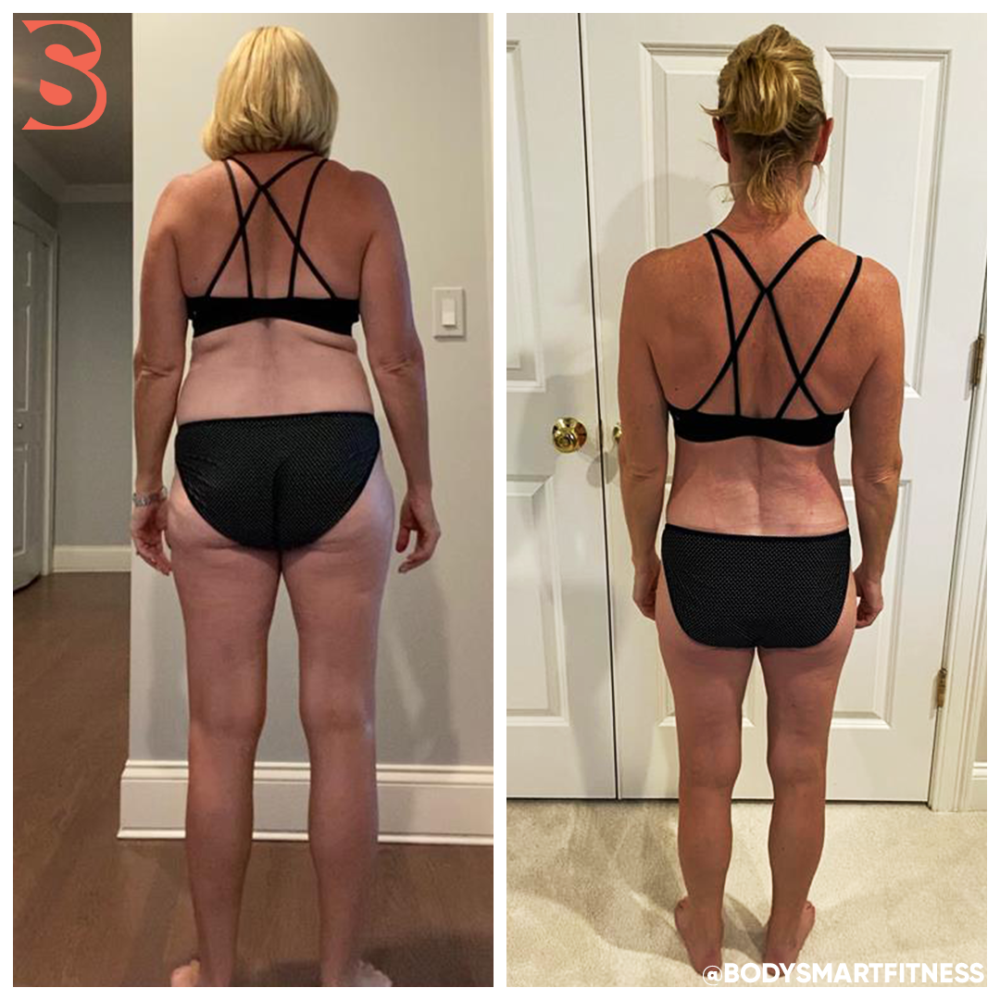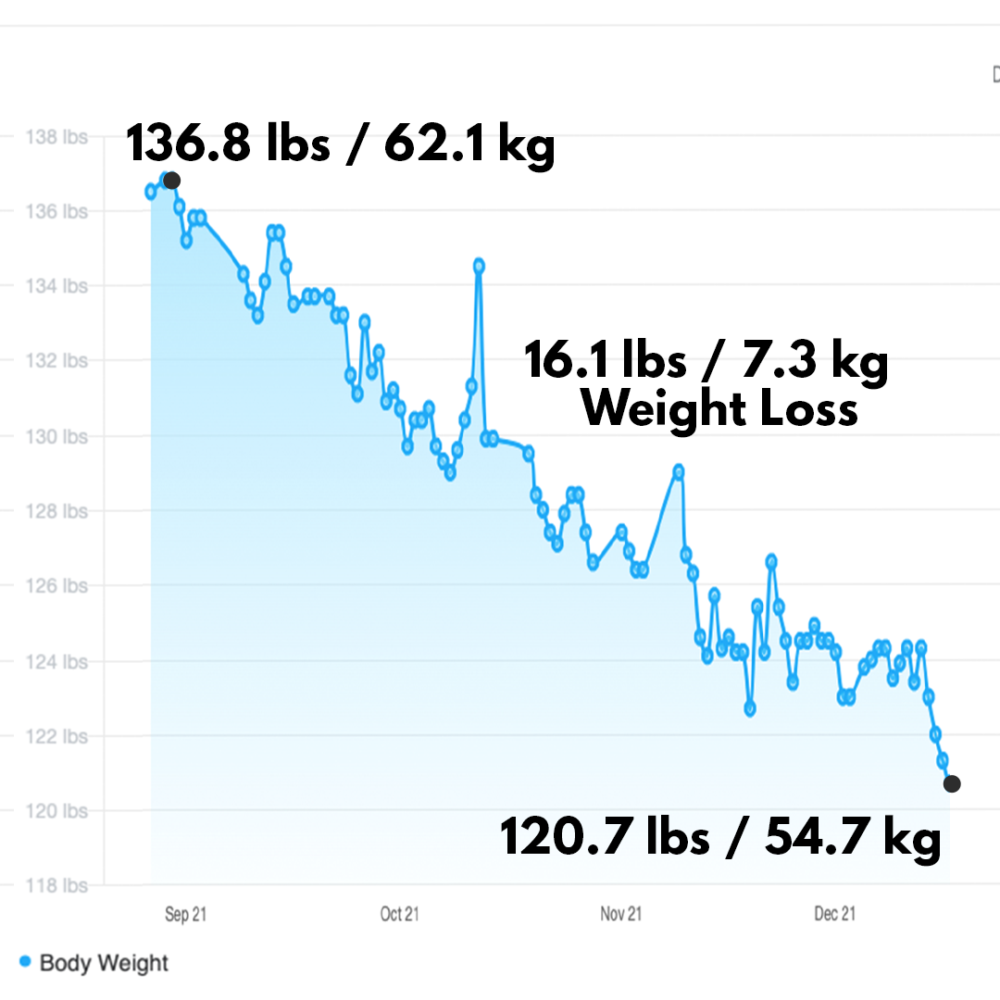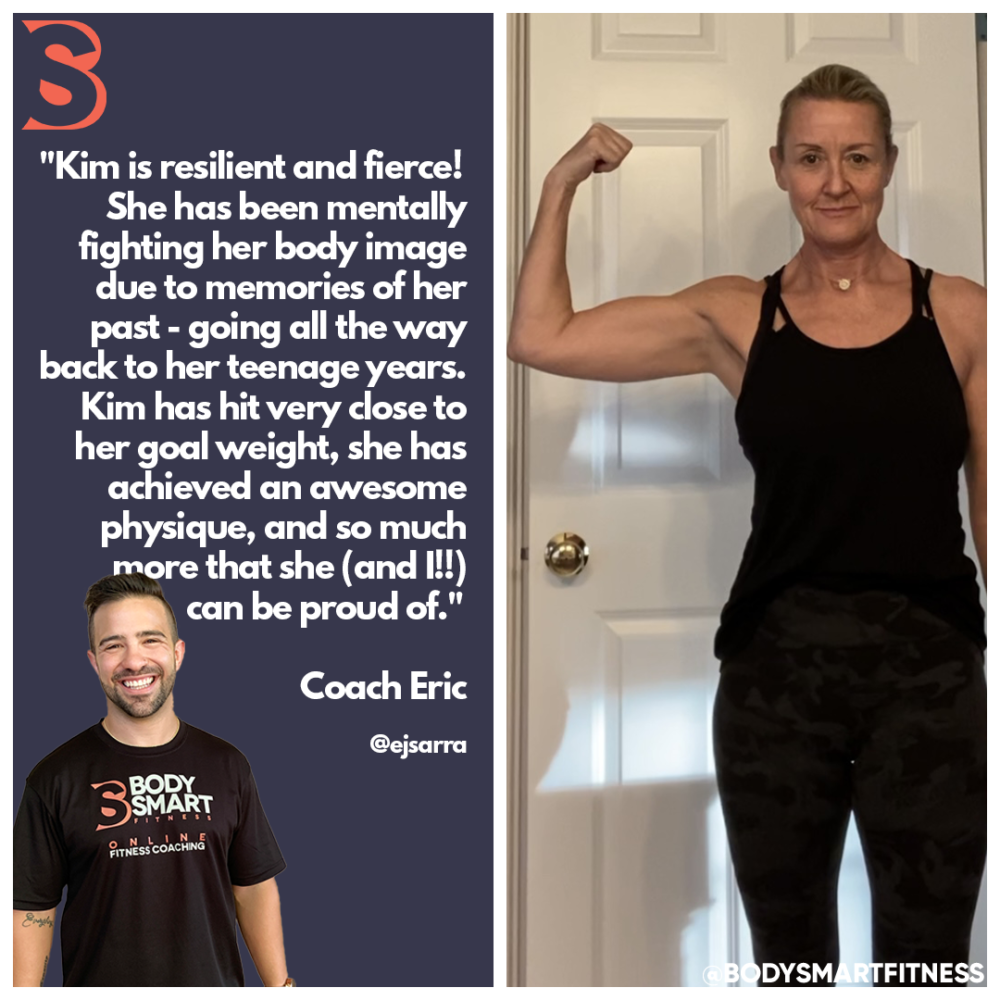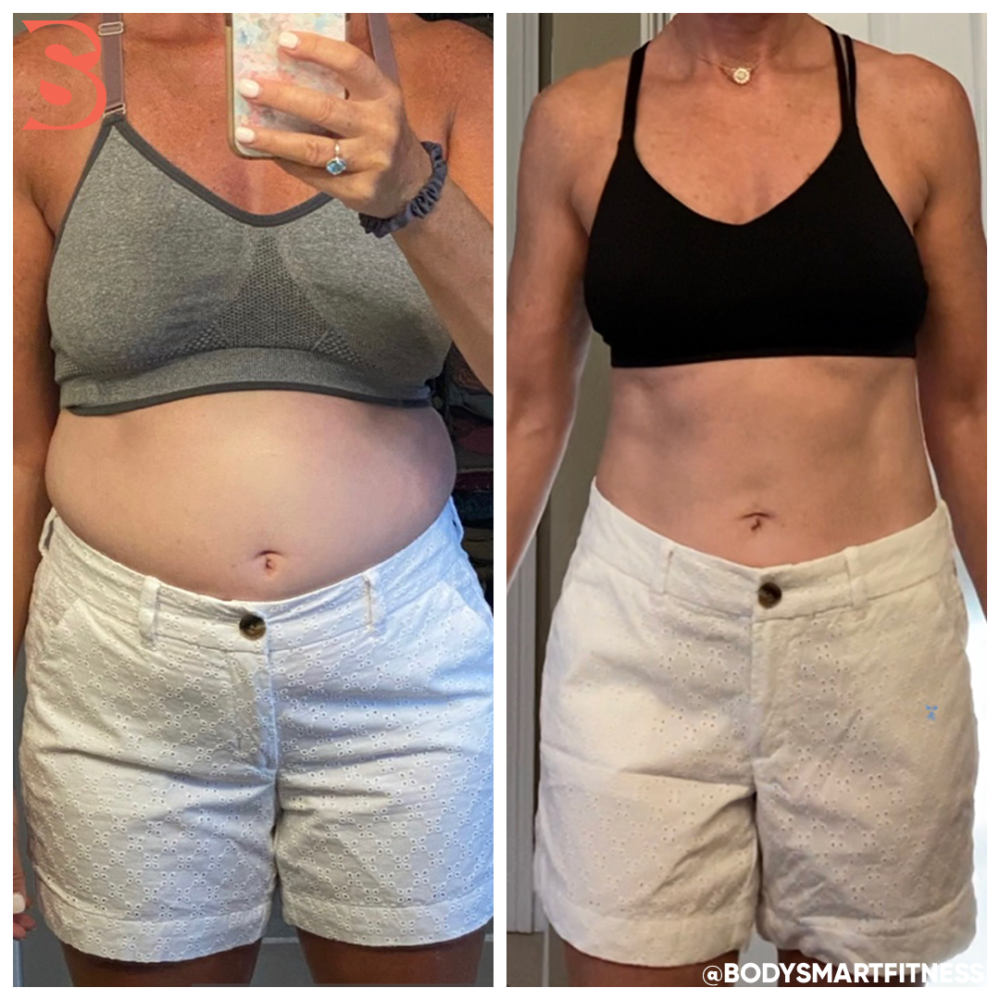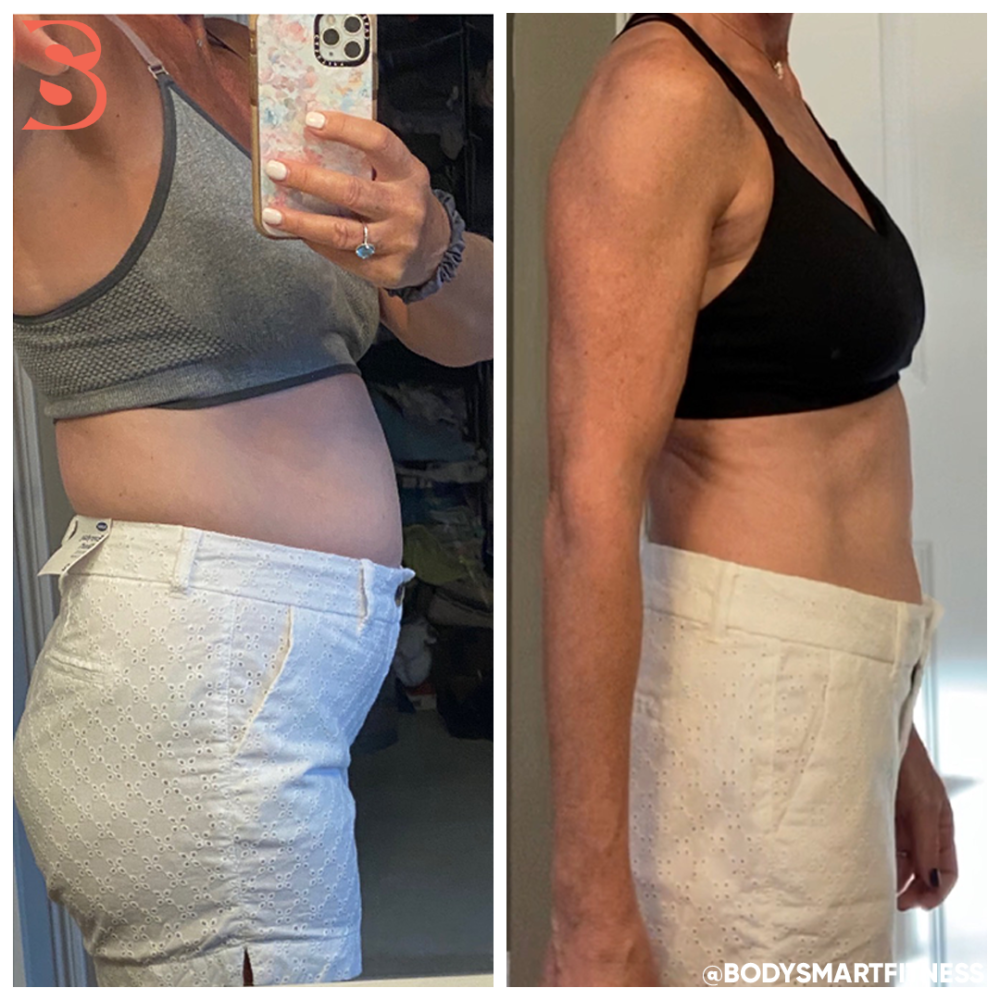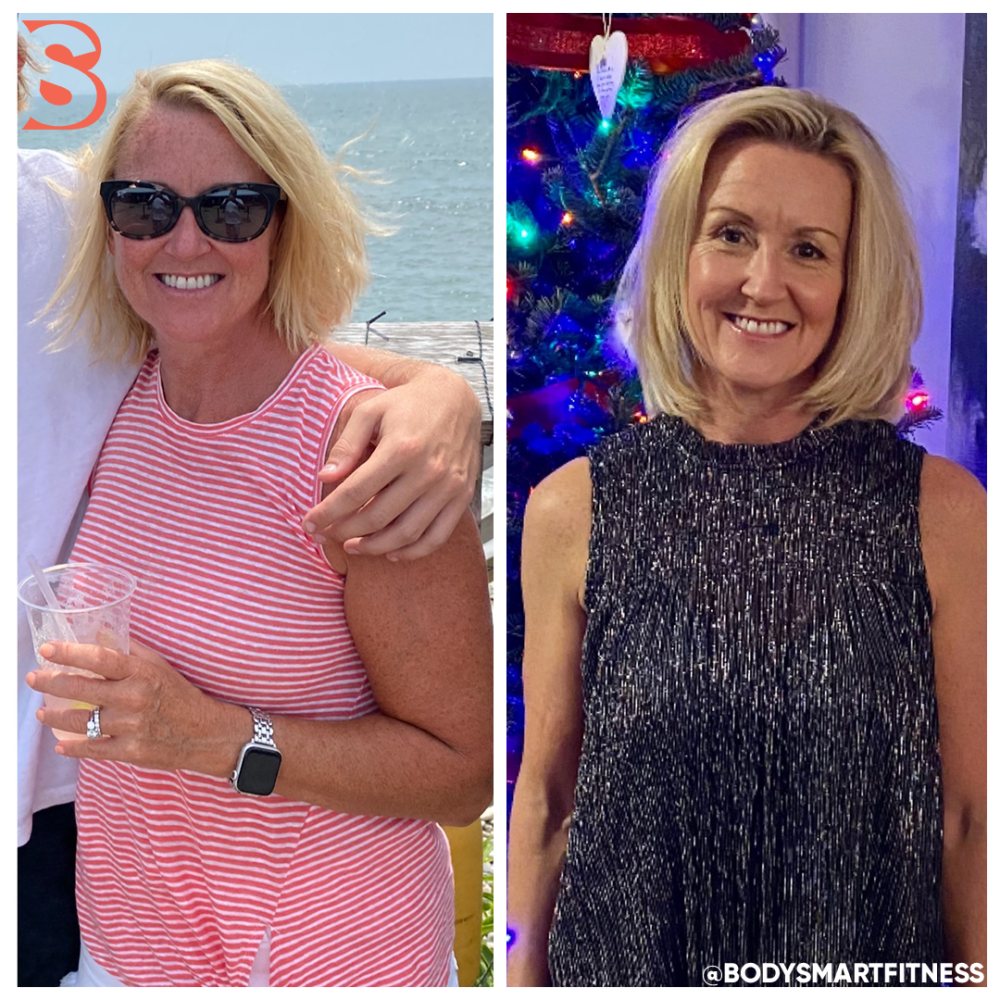 Kim's story
"I feel more confident and more in control. Mentally I am a different person. I am learning to value myself beyond how I look, and to embrace action over perfection." said Kim.
Kim is an instructional tutor at an elementary school working long hours which made it challenging to get to the gym.
"I was in a bad place mentally and physically which was impacting me emotionally. My body was unrecognizable to me. I was bloated, had low energy and none of my clothes fit. I was feeling frustrated and very down on myself."
Kim found Body Smart, started chatting with us through DMs and then jumped on a call to see if coaching could be right for her.
It was! She was paired with coach Eric @ejsarra who said, "Kim is resilient and fierce! Body Smart was her way out of stopping her negative thoughts around her body image."
"Kim is very close to her goal weight, her blood work numbers are immaculate, she has achieved an awesome physique, and so much more that she (and I!!) can be proud of."
"She and I worked together to combat shame and self-judgement. We worked together to set comfortable boundaries that work with her robust social life, so that this time, as the weight fell off, she could be comfortable and have fun with the experience, as opposed to using exercise and calorie restriction as a punishment. Now, her mindset is ready and willing to take on finally reversing out of her diet and maintaining this weight for the rest of her life."
Kim added, "My coach, Eric, has provided me with a safe space to be vulnerable and honest. He listens without judgement. My coaching journey has been amazing. I know it seems daunting to change, but it's very possible."
For results like Kim, apply for 1:1 fitness, nutrition and mindset coaching here.