These 1st 100 Fry Word Graphing Worksheets will be a fun addition to your sight word practice in the classroom.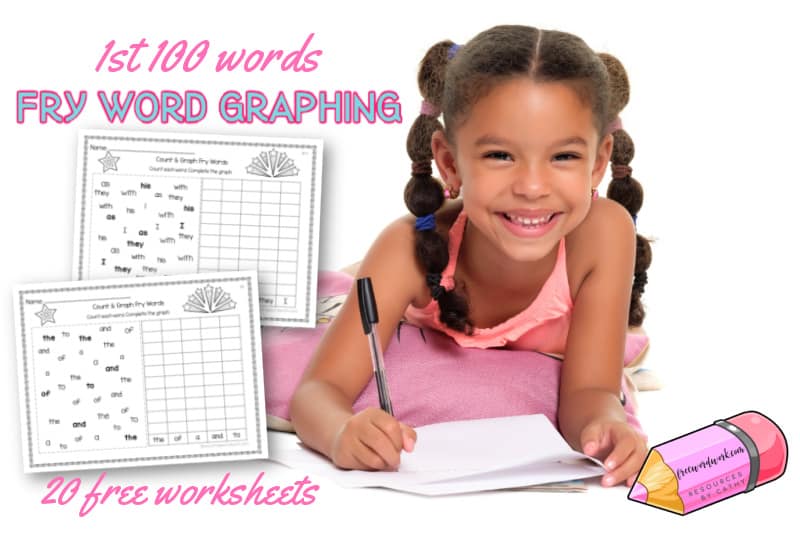 This is another free resource for teachers and families from www.freewordwork.com.
Download this set of the 1st 100 Fry word graphing worksheets for your home and school practice.
I've created this set of worksheets for sight word practice to help children working on mastering the first 100 Fry words. It will be a fun way for children to continue to practice these words.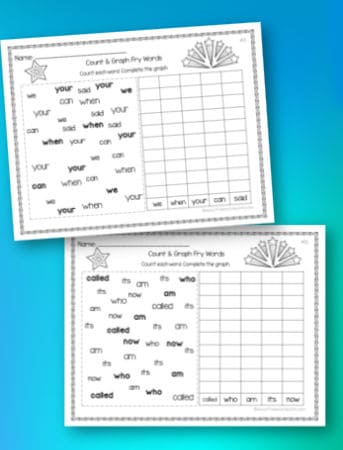 What are Sight Words?
If you are new to sight word instruction, you will need to read this section before you begin.
Sight words are common words children will encounter often in their reading. It is helpful for children to be able to immediately identify these words on sight.
Because students will come across these words on a regular basis, being able to automatically read them without sounding out the words will help them with fluency and comprehension.
These Sight Word Graphing Pages
This download include 20 worksheets for sight word practice.
This activities weaves math and literacy together. Using these pages, students will practice reading sight words, counting and graphing.
Each page contains 5 Fry words. The words are ordered from the first word on the list to the 100th word on the list.
The pages are numbered at the top right corner from one through twenty.
To complete these pages, children will count the number of times they find the word on each page. It might be helpful for children to cross off the words as they count.
When finished counting, they will color in the bar graph to show the number of times they found each word on the page.
You can download this set of Fry word worksheets here:
Looking for other Fry word resources? Try these:
Thank you for visiting freewordwork.com! All of the resources provided are free for classroom and home use. Resources may not be sold or modified and sold. Please send me a message if you have any questions.